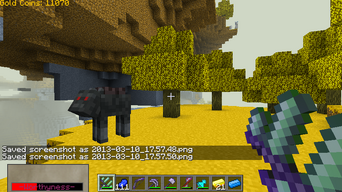 Yellow Logs are found in the Dravite Hills, the first Twilight Dimension. When put in the crafting table, they make 4 Yellow Wood that stangely can't do anything other then be decoration (can't be crafted into Sticks, crafting tables, or any other item normal wooden planks would make).
Ad blocker interference detected!
Wikia is a free-to-use site that makes money from advertising. We have a modified experience for viewers using ad blockers

Wikia is not accessible if you've made further modifications. Remove the custom ad blocker rule(s) and the page will load as expected.