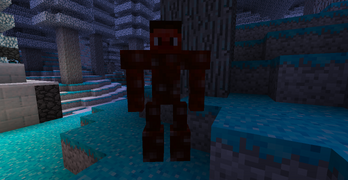 Workshop merchants are NPC's that are only found in the Iceika dimension. They can be used to trade items that are more novelty than useful. The Merchants are similar to the Tinkerers, except they have a red skin texture instead. You can trade Snowflakes with them for costumes and food primarily.
Trades
Ad blocker interference detected!
Wikia is a free-to-use site that makes money from advertising. We have a modified experience for viewers using ad blockers

Wikia is not accessible if you've made further modifications. Remove the custom ad blocker rule(s) and the page will load as expected.