Wheat is an item obtained by farming or found in dungeon chests. Seeds for growing wheat are obtained by breaking Tall Grass. Wheat can be crafted into bread, and is a necessary ingredient for cake, cookies, Donuts, and Pizza Dough.
When fully grown, wheat crops will drop 1 Wheat as well as 0-3 seeds. This makes farming an easy, reliable source of food. The player should keep in mind that jumping on wheat will trample it, causing it to drop before being fully grown. As mobs may also cause this, it is advised to fence off the area as a precaution. Wheat may be used to breed Cows, Sheep and Mooshrooms via first herding two of them together and then right clicking them with the wheat to begin "Love Mode." Wheat may be planted in The Nether but it will grow at a slow pace since water can not be placed to hydrate the Farmland.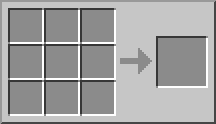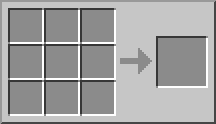 Ad blocker interference detected!
Wikia is a free-to-use site that makes money from advertising. We have a modified experience for viewers using ad blockers

Wikia is not accessible if you've made further modifications. Remove the custom ad blocker rule(s) and the page will load as expected.