Tomatoes are a food item primarily used as an ingredient (in order to craft Mini Pizza), though can be farmed as a sustainable food source. They replenish


and have a low saturation of 0.3. They are only initially obtainable by killing Frosts.
By placing a Tomato in a crafting grid, you can acquire 4 Tomato Seeds.
Recipes
Tomato Seeds
Mini Pizza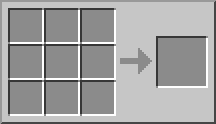 Ad blocker interference detected!
Wikia is a free-to-use site that makes money from advertising. We have a modified experience for viewers using ad blockers

Wikia is not accessible if you've made further modifications. Remove the custom ad blocker rule(s) and the page will load as expected.