The Inferno Sword is one of a few available swords in Divine RPG that can be crafted using only vanilla items. The Inferno Sword will ignite enemies, inflicting additional damage over time. It is not particularly easy to create due to the need for intact Redstone Ore, which requires a Silk Touch enchanted pickaxe to mine. The Inferno Sword deals 12 points (6 hearts) of damage, burns for 12 seconds and has infinite durability. Also, it is used in the crafting recipe for the Infernal Flame, which is used to spawn the King of Scorchers.
Recipe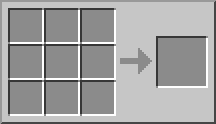 Crafting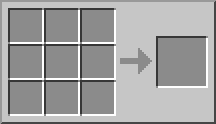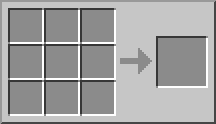 Trivia
The Inferno Sword, like all infinite durability weapons, can be enchanted via a book and an anvil, but not directly.
This sword is the first DivineRPG sword crafted by the Famous Youtuber, CaptainSparklez.
The Inferno Sword is the only item in the Inferno set that doesn't use Molten Stones.
Ad blocker interference detected!
Wikia is a free-to-use site that makes money from advertising. We have a modified experience for viewers using ad blockers

Wikia is not accessible if you've made further modifications. Remove the custom ad blocker rule(s) and the page will load as expected.