Flaming Fury
Durability
6000
Tool
Weapon
Stackable
One

The Flaming Fury is a powerful weapon. It was released around the same time as the boss King of Scorchers, and is dropped by the previously mentioned boss. Dealing 32 points (16 hearts) of damage and having 6000 uses, it is a high-grade Divine RPG weapon.
Crafting Recipe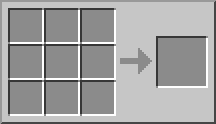 Known Bug
Apparently, due to a glitch with it's crafting recipe, the Flaming Fury is unable to be crafted in the 1.2.4 version.
Ad blocker interference detected!
Wikia is a free-to-use site that makes money from advertising. We have a modified experience for viewers using ad blockers

Wikia is not accessible if you've made further modifications. Remove the custom ad blocker rule(s) and the page will load as expected.