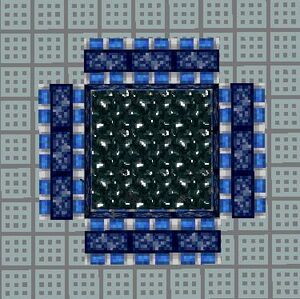 The Dungeon of Arcana is a dungeon
dimension
. Within it, there are many
mobs
, most of which are dangerous. There are also some NPCs you can trade with, such as
Lord Vatticus
,
Captain Merik
, and
Leorna
.
Keys are dropped by Dungeon Constructors, which have 100 HP (

x50), and can be used to open doors in the Arcana Dungeon, which hold many secrets.
You cannot mine anything in the Arcana Dungeon except ores.
The recipe for the Arcana Portal Frame is as follows: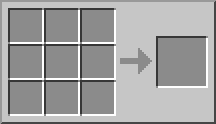 It is important that the portal frames be placed in a certain way. First, face westwards (check in F3). Then, step onto the tile in the middle of where you'd like your portal to be. From this tile, place all of the portal blocks, ensuring that the rightmost frame block in the west side is placed last. If done correctly, the portal will light automatically.
What to do here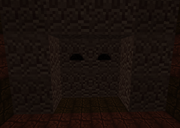 Ad blocker interference detected!
Wikia is a free-to-use site that makes money from advertising. We have a modified experience for viewers using ad blockers

Wikia is not accessible if you've made further modifications. Remove the custom ad blocker rule(s) and the page will load as expected.