RECENT NEWS
Divine RPG 1.4.0.5 has been released! Go and check it out!

NEW!

Want a French Wiki? Go here. EyeofEnder will work on the French Wiki until it is comparable to this one!
Achievements are back! EyeofEnder is currently working to add new ones.
WIKIA CHANGELOG
Up-to-date as of Wednesday, December 16th, 2015.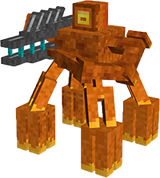 The wiki's home page has been revamped! Kudos to returning admin iLiTH!
We're still looking into eventually fixing the Twitter feed.
FUTURE DIVINERPG UPDATES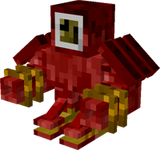 HELP

If you need any help at all, please contact one of the admins listed below.
NOTE: * marks an inactive admin
You can also ask the developers of DivineRPG itself!
CHAT
Join the Chat>
THE DIVINE POLL
How do you like the new wiki design?
ADMIN NOTICES
IMPORTANT FORUMS
RECENT ACTIVITY
FORUM ACTIVITY
End crashing
created by Zgredek Władca Kredek

| | |
| --- | --- |
| | |
| | here is crash report  ---- Minecraft Crash Report ---- // On the bright side, I bought you a teddy bear! Time: 08.08.17 14:22 Descripti...  |

Nether mobs in Augite?
created by R3fvytfrvgy7tdr3fdyved3ryvf

| | |
| --- | --- |
| | I'm currently having this problem in the Iceika, ironically. There are no actual Iceika mobs, apart from the Trader, Tinkerer, and the m...  |
| | |
Ad blocker interference detected!
Wikia is a free-to-use site that makes money from advertising. We have a modified experience for viewers using ad blockers

Wikia is not accessible if you've made further modifications. Remove the custom ad blocker rule(s) and the page will load as expected.