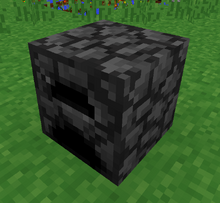 The Coalstone Furnace is a furnace that can only be found in Iceika in a Workshop house.
Attributes
The Coalstone Furnace has two special attributes: one negative and the other one positive.
No fuel needed.
Cooks 1 item at a rate of ~20 seconds.
Bugs
In the interface, the cooking animation is broken, but you can still see the fire.