Cheese is a difficult-to-acquire ingredient, and it is also edible. It's main purpose is to be used in crafting Mini Pizzas.
It is more easily obtained if you have a lot of cows nearby. However, it is not recommended to rely on it as a food source as it requires a ridiculous 9 Buckets to craft, though the buckets are refunded after crafting. Additionally, it only restores

with a far below-average saturation of 0.2.
Crafting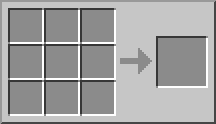 Usage
Cheese can be used to craft Mini Pizza.
NOTE The recipe below is shapeless.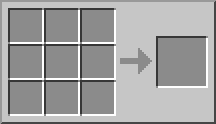 Ad blocker interference detected!
Wikia is a free-to-use site that makes money from advertising. We have a modified experience for viewers using ad blockers

Wikia is not accessible if you've made further modifications. Remove the custom ad blocker rule(s) and the page will load as expected.