Bluefire Bow
Durability
4000
Tool
Weapon
Stackable
One

The Bluefire Bow is a bow that has infinite ammo, and makes arrows explode on impact with a mob, dealing damage to surrounding mobs and entities, but not the terrain. It is crafted by using three Bluefire Stones, which are obtained from killing The Watcher and King of Scorchers, and three Aquatic Blaze Rods. The Bluefire stones replace the string of a vanilla bow while the Aquatic Blaze Rods replace the sticks.
Recipe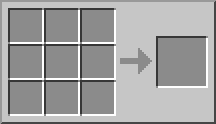 Ad blocker interference detected!
Wikia is a free-to-use site that makes money from advertising. We have a modified experience for viewers using ad blockers

Wikia is not accessible if you've made further modifications. Remove the custom ad blocker rule(s) and the page will load as expected.