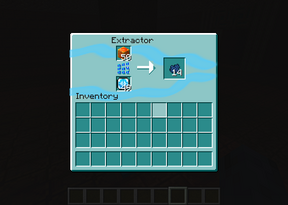 Arcana Ore is the only ore found in the Dungeon of Arcana dimension.
Where to Find it
You must first kill Dungeon Constructors to get keys for opening doors in the dungeon. Once you find the ore mine it with a pickaxe (any kind), and then search for an Arcanium Extractor.
Uses
Arcana Ore must be put into a Arcanium Extractor (much like a furnace) to obtain the Arcana itself.
Ad blocker interference detected!
Wikia is a free-to-use site that makes money from advertising. We have a modified experience for viewers using ad blockers

Wikia is not accessible if you've made further modifications. Remove the custom ad blocker rule(s) and the page will load as expected.